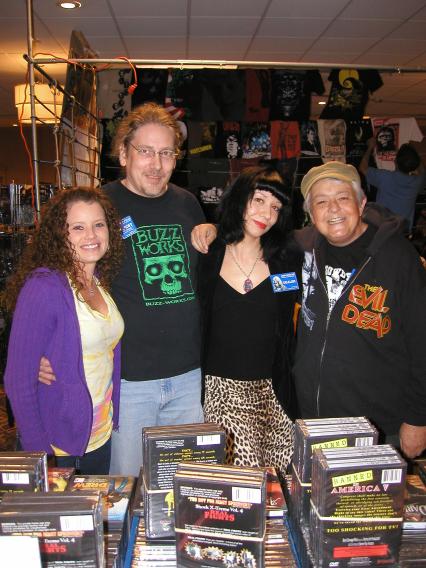 Four of my favorite people right here: Amanda Love, Pat Reese, Janet Jay and Ray Basham.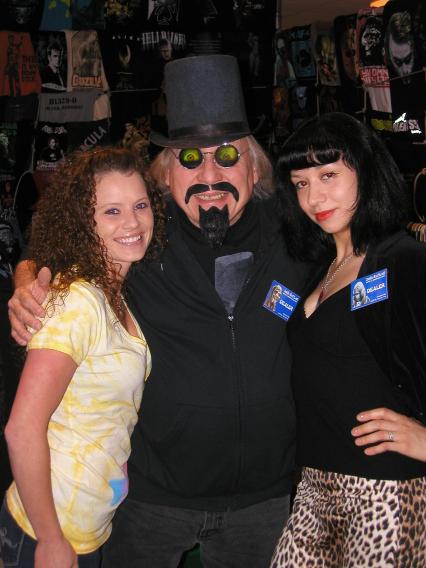 I'm thinking about making a short film: The Son of Ghoul Meets The Supermodels! lol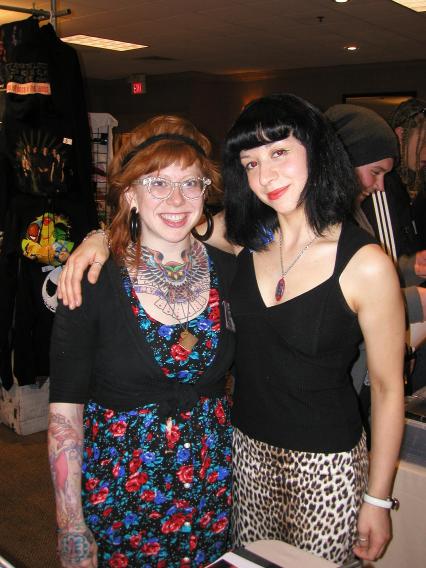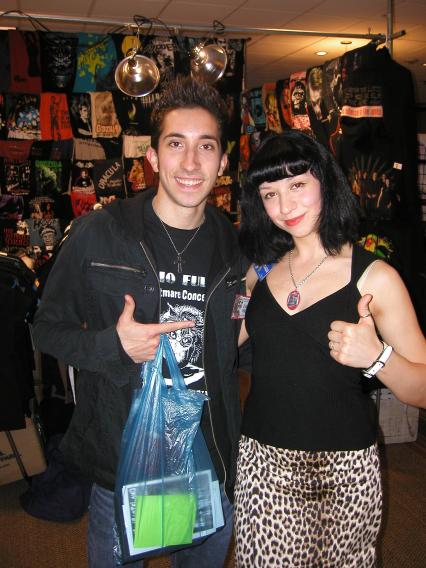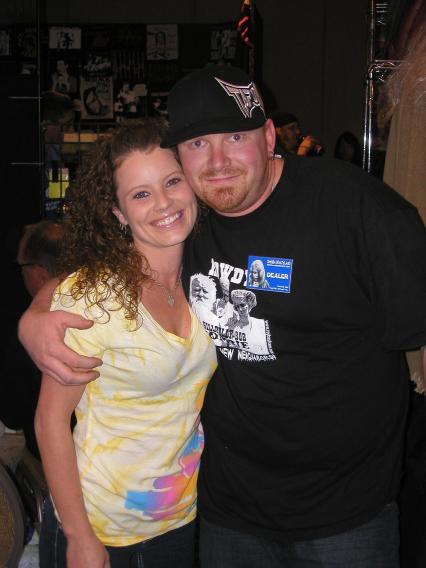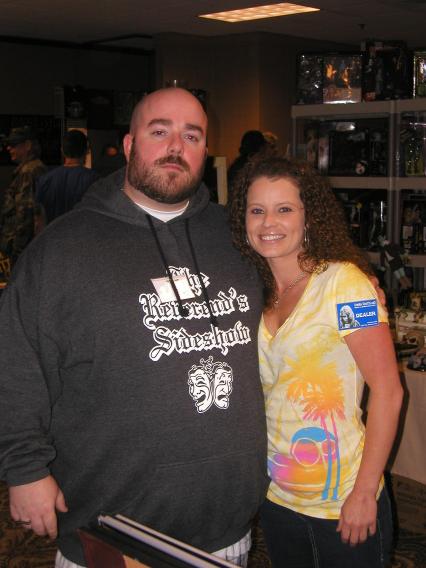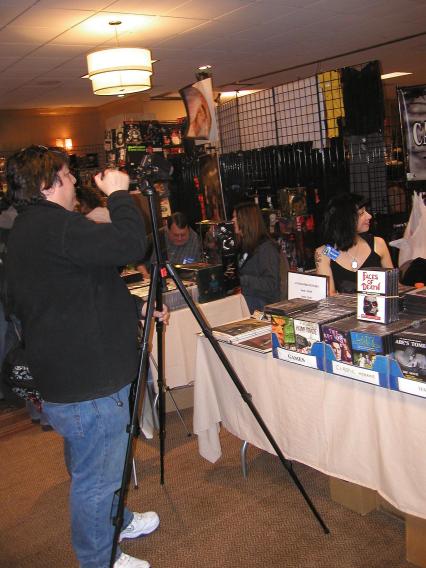 Janet did a lot of interviews during this convention.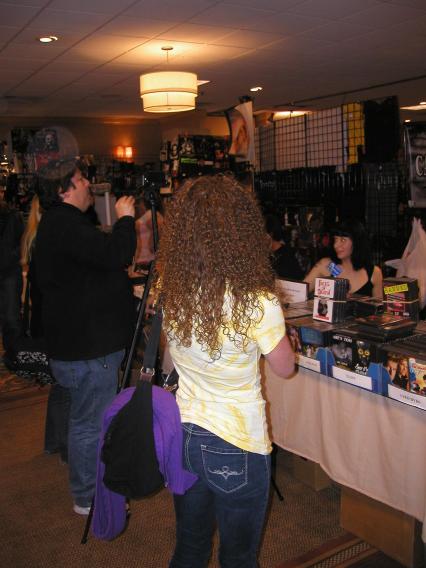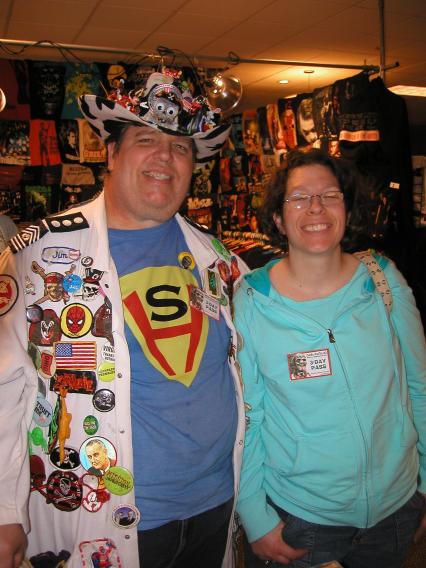 Colonel Klink and his friend!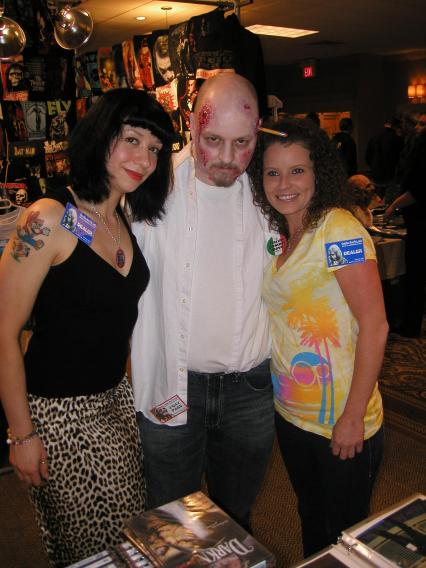 Did you ever hear the expression, "A thorn between two roses?" Also, look in the background over Amanda's left shoulder. See that guy sitting at the table? Janet was fascinated with him all weekend for some reason! lol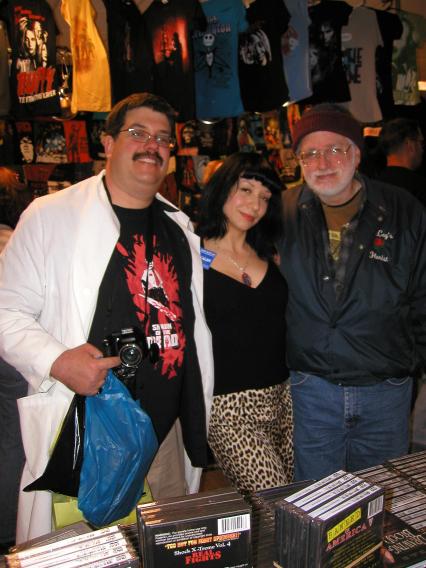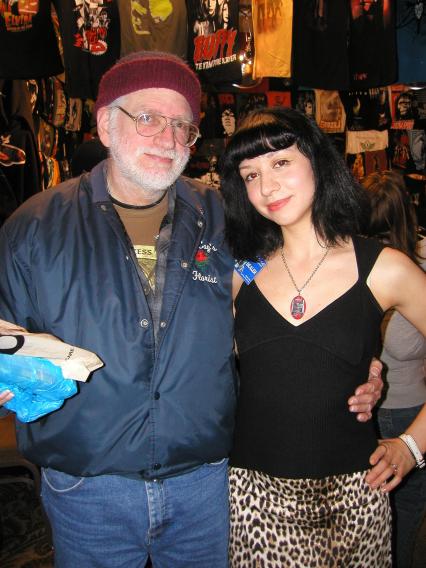 This is Ronald Longstreet standing with Janet. He was one of our many customers who turned out to be a very nice, intelligent gentleman to talk to! I hope I see him at more conventions!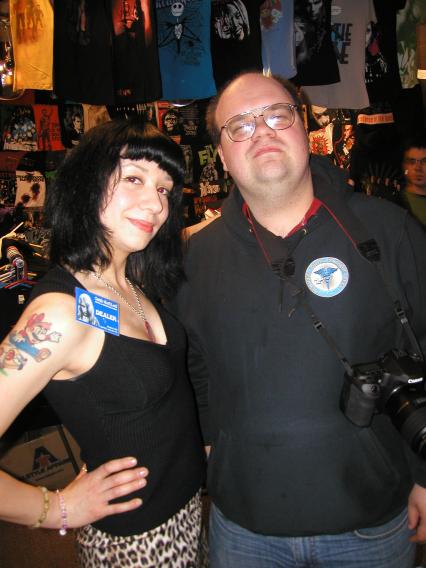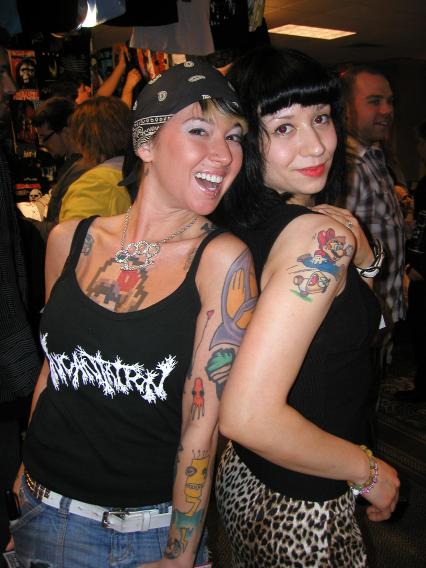 I don't know... This could simply be my imagination, however, do you think these two lovely ladies enjoy playing video games?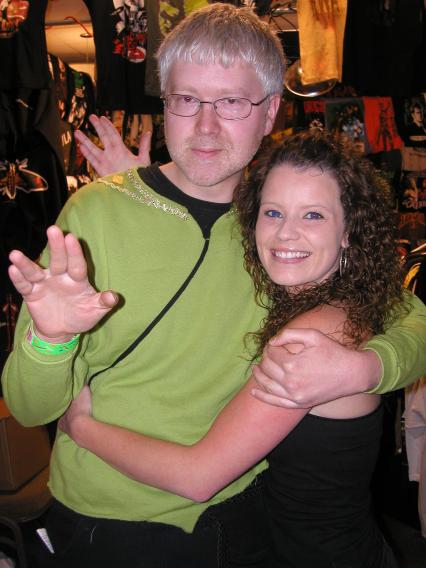 A "Trekie" at a horror convention? Oh, my! Live long and prosper, my friend!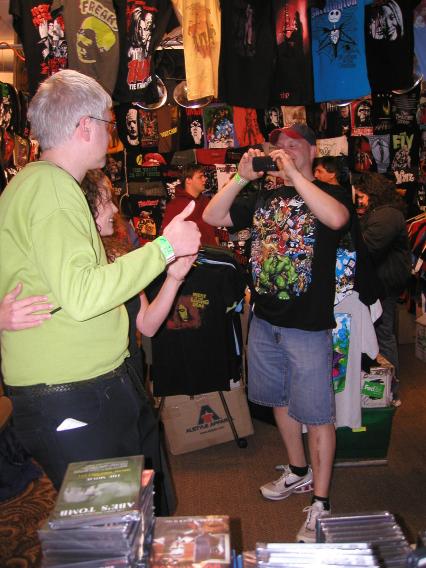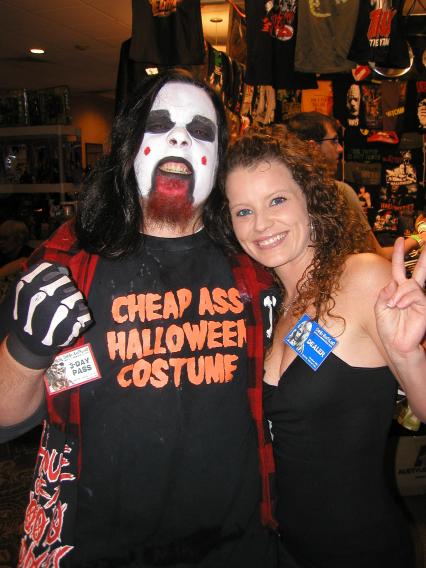 Amanda Love meets Scruffy! Or, "The Supermodel Meets The Creature From The Black Lagoon!" (You choose the subtitle! lol )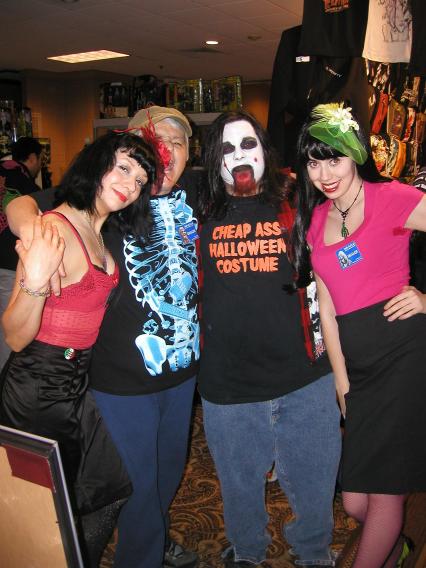 Somewhere behind that hair piece is a fine, outstanding young man named, Ray Basham! lol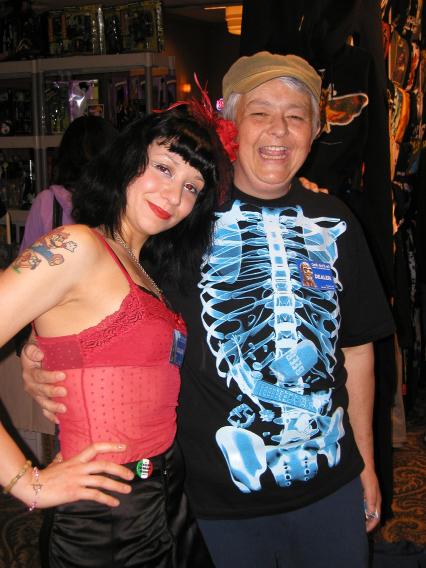 Awww . . . what a cute couple! Does it look like these two are having a great time at this convention? I know I sure as hell did! :)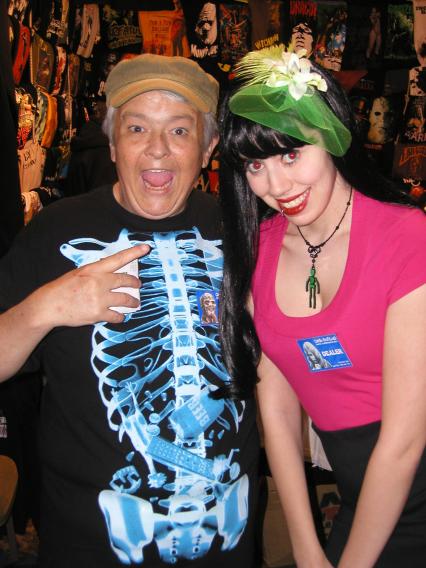 After being with Ray for a weekend, Stephanie will be forever corrupted now...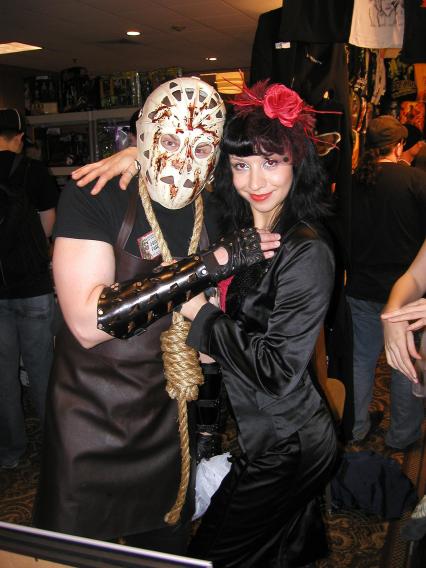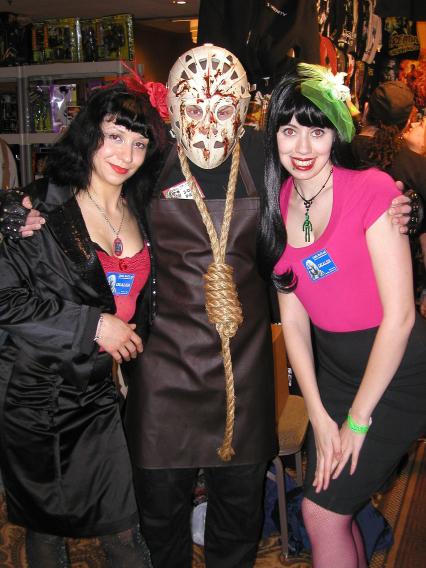 I think I've noticed another lost art... The entire weekend, I didn't see even ONE hangman's noose that was tied correctly. Don't they teach this in the Cub Scouts any longer? lol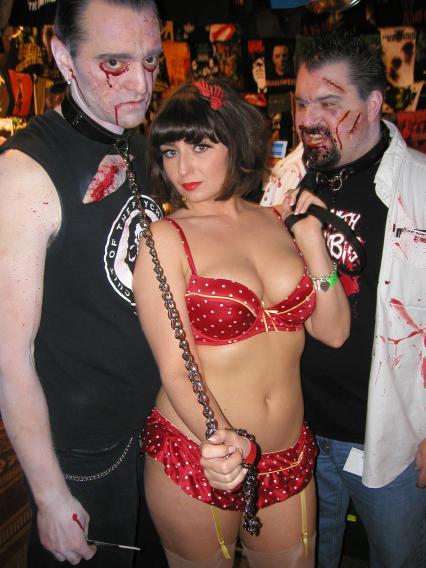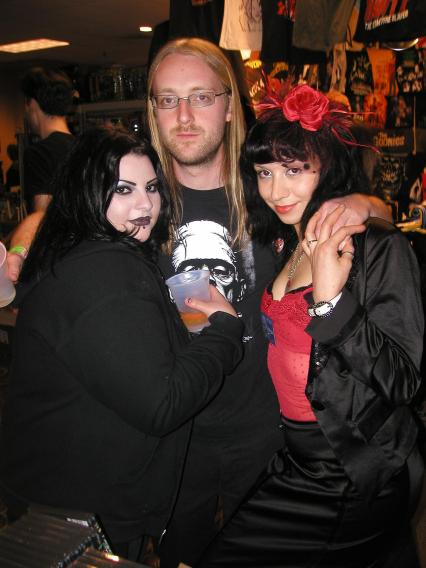 I want to thank Ken and Pam Kish for putting on yet another fine Cinema WasteLand Convention! See you in the Fall, folks!
Note: Shayla Starr also attended this convention with the team, however, only on Sunday when not too many, if any, pictures were taken.
- Carl