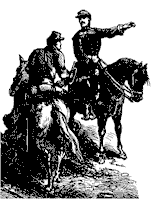 Times Past
by: Carl R. Merritt
With thirty-four years experience as a reporter for the Lake Times, Charles Peterson knew everything there was to know about the newspaper business. A man with above average intelligence, he had a reputation for being one of the top reporters in the country. In addition, he knew Moore's Lake so well, he could smell a story developing - and take advantage of it - long before the immature brats the paper seemed to be hiring nowadays.
"Bah! Kids!" he muttered to himself, walking towards his editor's office with an air of indifference. "They want all the good assignments and don't give a damn about tenure, or the respect of their elders!"
Charles Peterson had had it. He was fed up with all the nepotism and favoritism the paper was now showing towards this younger, "fresher" generation. It was time to retire, he knew. It was time to quit this silliness and get back to his home town of Dayton, Ohio. At fifty-two years of age, fishing, hunting and just taking it easy appeared to be the best thing for him now. Regardless, that's what he would have to settle for if he could no longer find any real challenge in his work. As much as Peterson hated the idea of retirement, he saw no other alternative.
As he strode down the long hallway, Peterson reminisced about all the top stories he had covered during his long career as a newspaperman. It had been hard work, he remembered, but in the end, the prestige, the honors and the top money he was now making had all made it worthwhile.
But today was a different story.
The moment he had entered the office this morning, one of the secretaries informed Peterson that one of the newly hired kids, the publisher's grandson, was being promoted to assistant editor. The veteran newsman was astounded. The young punk had attained as a result of nepotism the position Peterson had been seeking for years!
Yeah, Charles Peterson was finally going to call it quits. All he wanted now was out. It appeared there was nothing left for him to accomplish at the newspaper, no more interesting assignments to look forward to . . . certainly no more challenges.
"Boss, I'm retiring," Peterson said the instant he entered his editor's small, but plush office. "You can start the paperwork anytime you have a free minute."
Ian Freedman, editor of The Lake Times for twenty-four years, had been expecting this announcement from his old friend for some time now. He knew Charlie like the back of his hand and was quite aware of the veteran's pride. Charles Peterson would never play second fiddle to this new generation of reporters the company had hired . . . at least not for very long.
"Nope . . . not gonna let you retire, Charles. Not yet anyway. Not before you do one more thing for me."
Suspicion arose within Peterson almost as fast as his anger. How dare anyone, especially a friend of almost a quarter of a century, disallow a retirement? "An assignment?" he asked, that same suspicion peaking.
"That's right. I want you to cover Abe's tomb for me. Do an article on why he does the things he does. Why he hates Moore's Lake so much. That sort of thing."
"What? Why me? Why would I want to get myself killed just as I'm about to retire?"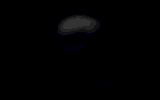 " 'Why me?' I ask!" Charles mumbled as he plodded through the puddles of gooey syrup on the cavern's floor, his strong flashlight making a mockery of the darkness. He was more than halfway through the cave that led to Abe's tomb and his mood was getting worse with every step. "And what does the boss give me for an answer? 'Can you think of someone else who can do a better job?' he asks! Bah! I'm getting too damned old for this! With a dozen little words he changes my mind like I was a damned copy-boy!" Peterson stopped his mumbling when he saw the tomb's entrance.
Yep, he thought, just like the stories I've heard. The inscribed words and everything!
Without hesitation, the newspaper man opened the door, an old headstone, and entered Abe's tomb. Right away, he was accosted by dozens of huge, brown bats. They had waited until Charles had stepped over Abe's skeleton before they went into full attack mode. Now the bats were assailing his face, attempting to scratch his eyes out...
"Get the hell away from me, you stupid assed bats! Do you think I'm here for MY damned benefit? Hell no! I'm here to help your @#$% boss out! Now go pester somebody else!"
As if the creatures understood, they flew off, leaving Charles Peterson alone in the tomb. Before he could call out, Charles was surprised by a noise behind him. Spinning, he saw the ghoul standing in a corner of the tomb, appearing to be deep in consideration.
"THERE'S NO NEED TO SPEAK, HUMAN. I AM ALREADY FULLY AWARE OF YOUR REQUEST. I WILL ANSWER YOU MOMENTARILY."
No need to speak? Charles found himself unable to utter a sound anyway. He was that scared. This was all wrong, the newspaper man knew. According to everything he'd heard about this place, Abe was supposed to appear only after being called, and there was supposed to be some kind of swirling mist first...
"SINCE YOU ARE NOT ORIGINALLY FROM MOORE'S LAKE, YOUR WISH SHALL BE GRANTED, REPORTER! YOU WILL LEARN WHY I 'DO THE THINGS I DO!' THEN YOU WILL TELL EVERYONE THE STORY!"
"And what is my price going to be?"
For the first time in a hundred and thirty years . . . Abe laughed.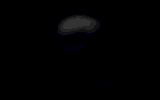 An instant later, Charles Peterson was surprised to find himself in the arms of a lovely woman, caressing her, kissing her warmly. She was a redhead. The scent of her perfumed hair filled his head, his heart, his very soul. With his face buried in the woman's neck and hair, Peterson couldn't see who it was he was on the verge of making love to. When he attempted to pull away to get a look at her face, Peterson discovered he couldn't. He wasn't in control of his actions. It was as though his entire essence was under the control of some supreme being. He couldn't stop ravishing this beautiful woman!
Just as he thought he was going mad, Charles heard Abe's disembodied voice echoing inside his very thoughts.
"YOU ARE INHABITING MY OLD BODY, PETERSON. THE WOMAN IN YOUR ARMS IS MY LOVELY WIFE, CHRISTINE. YOU MAY AS WELL STOP STRUGGLING. THE ACTIONS MY BODY TOOK ALL THOSE YEARS AGO CAN NOT BE CHANGED. EVERYTHING WILL BE AS IS WAS . . . EXCEPT THIS TIME YOU WILL LIVE THROUGH THE EXPERIENCE AS I DID. YOU WILL FEEL THE EMOTIONS, ENDURE THE PAIN AND FINALLY, SUFFER THROUGH THE ULTIMATE MISERY . . . WATCHING THE WOMAN NOW IN YOUR ARMS DIE. YOU WILL KNOW, PETERSON. YOU WILL KNOW."
Charles Peterson wanted to scream, but of course, couldn't. He/Abe had removed the woman's clothes and was about to ravish her when there was a pounding on the cabin's door. Jumping to his feet, Abe quickly dressed while his wife jumped out of the bed and, wrapping a sheet around herself, began dashing around the room searching for clothes.
The reporter couldn't understand why the woman simply didn't retreat to a different room while her husband answered the door. But as the young Abe dressed, he gazed around the room and this allowed Peterson to see that it was only a one room shack. The thirty foot by twenty foot space was a bedroom, kitchen . . . everything. Obviously, Abe had not been a rich man when he had been alive.
While Abe walked around the small cabin dressing, he inadvertently walked in front of a mirror to check on his hair. That's when Charles, seeing the world through the young man's eyes, got a good look at the body he was trapped inside. Abe's angular face was handsome, almost too good looking for the reporter's liking. He had light brown hair that seemed to fall into place with a stroke of a hand. The eyes were also brown and went well with the straight, but slightly lean nose. Charles could tell by the man's face that the rest of the body was also thin, probably hardened by months of fighting the Northern...
At that moment, Charles realized that he also had access to the memories of the young Abe. He was an officer in the Confederate Army! His full designation was Abraham Wilkes, Captain, 8th Virginia Cavalry, CSA!
Maybe that's how he dies, Charles Peterson thought. Maybe he's killed in action!
Then a terrible thought occurred to the reporter. Could it be that whoever was at the door was the person responsible for Abe's death?
Who is it at the door? Charles asked this with his mind, the only way he could. When the ghoul responsible for putting him here didn't answer, the reporter repeated the question. Abe! Damn it, answer me! Who's at the damned door?
Still, there was no answer. It looked like Charles was going to go through this living nightmare without the benefit of having the ghoul around to explain things.
The young Abe had finished dressing and after checking to ensure his wife was decent, opened the door.
As soon as the door opened, Charles recognized the man using young Abe's memories. It was Theodore Harper, the very first mayor of Moore's Lake.
Well, at least he isn't out to kill Abe, Charles thought. The newspaper man idly wondered if the Theodore Harper of his own time, also a politician, was any relation...
"Ted," Abe said, motioning his friend inside. "It's been a long time! How have you and Emily been?"
"Not so good, Abe. You've been gone fighting the war a long time and don't know about the problems we've had here in Moore's Lake."
"What kind of problems?" Abe asked, looking over at his wife and wondering why she hadn't told him. "Everything seemed fine when I rode in last night."
"Don't get him involved, Ted. He's only here for three days while his company gets new replacements and we want to make the most of the short time we have! And Abe, don't you get mixed up in any of this! If you get killed, I don't know what I'd do!" Christine walked over to stand beside her husband in a protective manner, not wanting anything to happen to the only man she had ever loved.
Ignoring his wife's warning, Captain Wilkes gave the mayor a look that said, "Tell me!"
"You see, for the last three months, Abe, Moore's Lake has been taken over by a gang of thugs. They've been taking whatever they want from our stores, shooting up the place and they've even raped a few of our women. Now that you're back on furlough, we had all hoped you would do something about it."
"I don't see a problem with that," Abe said, letting out a sigh of relief. "Find me someone who can act as a messenger and by tomorrow afternoon, I can have fifty men here on horseback! My company can... "
"Uh, that's no good, Captain. We're not allowed to leave town. They swore that anyone they catch trying to run for help will be shot on sight."
Abe noticed that for some reason, the mayor looked ashamed, even a little afraid.
"Okay. Another option. Tomorrow morning, you and I will round up as many men as we can and organize a posse. What type of guns are available around town nowadays?"
"Abe, you've got to remember that most of the young men we once had are all off fighting the war! Those few that are left are looking after the crops the others left behind so their families don't starve. We have no one to fight these hooligans!"
"Then what on Earth do you expect me to do about it?" Abe asked, baffled by the mayor's request.
"Simply this . . . use your military experience and when they come into town tomorrow morning, kill them."
Kill them? the reporter wondered. What's one man going to do against a whole gang of killers? But as Peterson looked at the mayor's face through Abe's eyes, his reporter's mind told him that there was something being left out of the story. Peterson was beginning to believe that this gang of thugs wasn't all they were made up to be.
"Uh, exactly how many 'thugs' are we talking about, Mayor?" Obviously, Abe had caught on also.
"There's four of them! And they've taken over the entire... "
"Four?! Four lone gunmen against . . . uh, how many men left in Moore's Lake now, probably close to a hundred?! That's absurd! Why are you bothering me with this? I'm on furlough, for God's sake! Organize a posse like I said and take care of the problem yourselves!" With that, Abe took the mayor by the elbow and showed him to the door.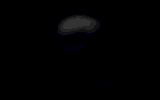 Early the next morning, Abe and Christine were getting ready to go to the general store for breakfast. It wasn't the best place in town to eat, but it was close. What they didn't know was, word had spread about Abe's arrival in town and how he was supposed to rid Moore's Lake of the bandits. As soon as Abe and his wife opened the door to leave, they were immediately pounced upon by all four bandits. The group of thugs had been waiting just outside their door for this very opportunity.
Christine was being held by one of the gunmen while the other three fought Captain Wilkes. With surprise on their side and three to one odds, it wasn't long before they had Abe down on the ground, kicking the life out of him. With several brutal kicks to the head, Captain Abraham Wilkes fell into unconsciousness.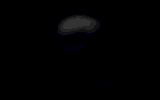 Abe came around to the sound of harsh orders being given. Not . . . military orders . . . he thought, still in a daze. Too harsh . . . too . . . undisciplined. Burning pain in his hands tore Abe out of his confused state. Opening his eyes, he saw two men with sidearms ordering people about, most of them carrying heavy stones and bags of mortar down the main street. To his right, Abe saw the mayor, Theodore Harper, just standing in the middle of town doing nothing. He didn't seem to want to look in Abe's direction.
Not a very big surprise, Charles Peterson thought, also feeling the pain of the beating and the burning sensation in Abe's hands. The mayor is a coward . . . an important coward at that!
Horror arose within both Abe and Charles when the captain looked up. He was tied with his hands above his head to a tree in the town's square. The severe pain in his hands was the result of them being mutilated. The thugs had brutally peeled away most of the skin on all of his fingers, palms and forearms, anywhere a vein or artery was not close to the skin. Obviously, they didn't want their captive to bleed to death before they were finished tormenting him. The pain was excruciating! With the ropes cutting into bare flesh at several spots, every time Captain Wilkes moved, the pain was almost enough to send him back into unconsciousness again.
"Ah! The 'savior' is finally awake! Pete! Go get Ray and Joe," the leader ordered. "They should've had enough to drink by this time! And tell them to bring the woman!"
Both Abe and Charles knew who the woman had to be . . . Christine! What had they done to her? they wondered, both almost in hysteria by this time. How long had they been unconscious? How long had Christine been made to suffer?
Captain Wilkes turned and tried to get a look at where the sun was so he could get an idea of the time. He and Charles saw that it was going down and knew that they had been unconscious for nearly the entire day!
Pete, along with two men, presumably Ray and Joe, came running up to the town square dragging Christine between them.
She had been severely beaten, probably raped. Her clothes, what was left of them, were torn and ragged. Blood had run down from the cuts on her face to stain the front of her dress. One arm looked to be broken.
"Bring her over here!" the leader shouted. "I want the town's 'protector' to watch this!"
"NO!" Abe shouted, pain heightening as he struggled against the tight ropes. "Damn you! Do whatever you want to me, but leave my wife alone! Be a man and try and take ME on!"
"Oh, I guarantee you, your turn will come!" the leader assured Abe, walking over to where his men had dumped Christine on the ground. "Stand guard! If any of the town's people suddenly get brave, you know what to do!" he ordered the other three thugs.
The man pulled out his sidearm and proceeded to pistol-whip Christine in front of the whole town. Spittle ran down Abe's chin as he screamed and pleaded, ignoring the pain as he fought against the ropes. His dear wife was being beaten to death right before his eyes and there wasn't a damned thing he could do about it. Over and over the bastard chopped at Christine with the revolver's handle, every blow taking away a little more of her precious life. Finally, when the man tired of this, he simply cocked the hammer on his revolver and shot Christine once through each foot, all the while laughing at both her and Abe. Two more shots rang out and Christine had no more kneecaps. Two more bullets took off most of her right hand.
As the gang's leader reloaded, Abe began calling to the town's people for help. But even as he pleaded with them to at least save Christine from this brutal punishment, they cowered away. Not one of them offered Abe any form of hope at all.
While Abe shouted and struggled to free himself, Christine's body must have decided it had been abused enough. Seconds before the leader's six-shooter was ready to spit out more torturous lead, she died, her last gasp calling out to her husband.
Captain Wilkes screamed Christine's name over and over in agony. Charles Peterson, if he had been able, would have done the same. The reporter could feel Abe's heart pounding in rage, his very soul screaming for justice and vengeance.
Why in hell's name didn't these people of Moore's Lake do anything to stop all of this? One good man with a shotgun could have cut these bandits down at any time during this tragedy, the reporter knew. Feeling the emotions pouring through Abe as he stared at his wife's lifeless body, Peterson fully understood now the Abe of the future. He knew why the ghoul hated the town and people of Moore's Lake. Peterson also knew why the ghoul punished those who didn't want to do something for themselves. It was all because of this hardship in dealing with his wife's brutal torture and death...
And beyond everything else, Peterson couldn't blame the ghoul for feeling the way he did. Given the same circumstances the reporter knew he would have felt the same.
"How much longer until the cave is ready, boss?" the one called Ray asked the leader.
"Done a long time ago, dummy! We had time to take a big headstone out of the grave digger's shop to use as a door while you were getting drunk! We can shore it up from the outside after we get him in there. All we've had the people doing until Wilkes woke up was widening the cave's entrance. The mortar in the double thick wall has been setting up for six hours. Plenty hard enough by this time."
Peterson didn't like what he was hearing, but now understood why Abe's tomb existed inside the cavern. Captain Wilkes had to have been buried alive by these bastards!
Moments later, Peterson's assumption was proven to be correct. With his hands securely tied behind his back, all four men began dragging Abe down the main street.
Peterson could tell then that Captain Wilkes wasn't overly concerned with his own life at the moment. He was still too shaken up over the death of Christine. But the reporter could feel the rage that engulfed Captain Wilkes. It was like nothing Peterson had ever felt before. The only thoughts running through Abe's mind while being led towards his death were those of ruthless and total retribution against the people of Moore's Lake and these four men who had murdered his wife. It was more than hate, the reporter could feel. Abe's emotions could only have originated from the very depths of hell!
"You spineless cowards!" Abe shouted at the town's people. "You're all just as guilty as these four bastards! Why didn't you DO something?!"
Captain Wilkes continued struggling and shouting at anyone within hearing distance until the men led him inside the cave. It was then things suddenly changed.
Bats.
Dozens of huge, brown bats seemed to have come out of nowhere to attack the four thugs, while leaving Abe completely unmolested on the cave's floor. The four gunmen screamed in fear and began firing blindly at the creatures with their sidearms, though with no effect. The huge beasts were relentless. They tore into the faces of the four men with their sharp teeth and claws until one of the men, Joe, finally got smart and started swinging the flaming torch he was holding. The fire seemed to frighten the bats and soon they retreated to the safety of the cavern ceiling.
"Let's get the hell outta here!" Ray shouted, turning towards the cave's exit.
"You drunken fool! Come back here!" the leader shouted, grabbing the man's arm. "They're just bats and they're gone now! Come on! Help me get this 'hero' up on his feet so we can get this over with!"
The three men did as they were told and soon they had Abe standing if front of the stone wall the town's people had just finished building. There was a tombstone secured with rope hinges in the middle of the wall . . . the letters RIP chiseled near the center.
"You sons of bitches!" Abe swore, now knowing his fate. "You may kill me now, but I'll be back! You hear me?! I'll come back to get my revenge!"
With the other three thugs holding Abe, the leader laughed as he untied his captive. He then took the torch away from Joe and held the fire under Abe's already mutilated hands. The leader laughed even louder at the screams that came from Abe as his skinless hands and arms burnt and sizzled inside the flame.
"Now!" he said, still laughing. "Let's see you claw your way out of there with no hands! Okay, boys! Throw him in!"
Abe was thrown roughly inside the tomb. He fell face forward into the dirt, his arms coming up involuntarily to protect his face. Again he screamed in agony as his burnt and shredded hands tore over the gritty stone floor.
Charles Peterson had felt pain before in his life, but not anything like he was feeling now. The suffering he was going through trapped inside Abe's body was beyond anything he could have ever imagined. It was like a living entity this agony . . . completely overpowering even his ability to think and reason. Peterson could envision hell to be something similar to this...
Then Peterson heard a scraping sound. As Captain Wilkes looked around, they both saw the large tombstone sliding along the stone floor, closing off the entrance to the tomb. Then blackness. Blackness and the sounds of men moving off . . . laughing.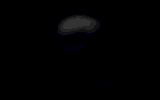 For two days, Captain Wilkes remained alive inside his tomb. Abe spent the first day trying to kick his way through the tombstone door and even through the newly constructed walls, hoping beyond reason that the fresh mortar would give away. It had been a waste of time and energy. The door and been braced shut with a beam on the outside and the walls were too thick, too heavily constructed.
His strength and will to live slipping away, Abe spent the second day raving in the darkness, plotting his vengeance to the very end. Finally, Abraham Wilkes, Captain, 8th Virginia Cavalry, CSA . . . died. And when he did, the spirit of Charles Peterson vanished from the captain's tortured and mutilated body.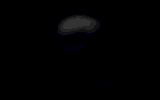 Awakening slowly, Peterson became aware that he was not dead after all. He was still inside Abe's tomb, but now he felt somehow different. With a small amount of light coming from somewhere, the reporter was able to see that he was laying on his back on the cave's floor, looking up to see Abe once again in the form of the Grim Reaper. Peterson knew then that he was back inside his own body, once again fully in control of his movements.
Uninjured, Charles Peterson rose to his feet and immediately confronted Abe. There was no longer any fear inside the human as he approached the ghoul. In fact, if anything, the reporter now felt a sort of camaraderie with Abe after sharing part of his life.
"The story is not over, old friend," he told the dead captain. "Knowing how you felt at the time of your death, I know you somehow got your revenge. What happened to the four thugs?"
"FOUR WEEKS AFTER MY DEATH, I CAME BACK IN THE FORM I AM NOW. I SUSPECT THE HATE I HAD TRAPPED INSIDE PREVENTED ME FROM CROSSING OVER INTO THE NEXT REALM. BUT HOWEVER IT HAPPENED, I CAME BACK. I WENT SEARCHING FOR MY KILLERS AND FINALLY LOCATED THEM INSIDE A WHOREHOUSE IN ANOTHER COUNTY. I BROUGHT THEM BACK HERE."
Abe floated through the tomb's opening into the main cavern. He stopped after a few yards and pointed down with a finger of bone.
Peterson looked to where Abe was pointing and saw four human skulls. Skulls, that's all. The rest of the skeletons were embedded in the solid stone floor of the cave.
Yes, Abe had extracted his revenge upon the four killers. He had buried them alive up to their necks in solid stone.
"They were lucky," the reporter commented, kicking one of the skulls. "I would have done worse." Peterson glanced up at Abe, who seemed to appreciate the gesture of contempt. "How long are you going to seek revenge upon the people of Moore's Lake?" he asked, already knowing the answer.
"FOREVER... " was the ghoul's reply. "AS LONG AS THERE ARE HUMANS OUT THERE WHO WANT TO TAKE THE EASY ROAD, TO LET OTHERS DO FOR THEM WHAT THEY SHOULD DO FOR THEMSELVES, AS LONG AS PEOPLE TURN A BLIND EYE WHEN IT COMES TO HELPING OTHERS, AS LONG AS MANKIND LETS FEAR RULE INSTEAD OF WISDOM AND JUSTICE, AS LONG AS THERE ARE KILLERS IN THE WORLD . . . I'LL BE HERE."
"And I'll be your biggest supporter!" promised Charles Peterson, meaning every word. "And like it or not, from now on, I'm on your side," he added, abandoning his previous wishes for retirement. Peterson now had the assignment of a lifetime . . . to help Abe in making the world a better place.


The end of one era and the beginning of another...

Next story . . . Night of the Bats! Do you like blood-thirsty vampires?




Still trying to find the secret page? Follow the clues!
E-Mail me at: CarlMerritt@compuserve.com